About Us
All SHARE materials in one place!
During many years of our work we have produced a lot of content which is now available in one place – SHARE Resource Center!  
What is the SHARE Resource Center?
SHARE Resource Center is a centralized portal of SHARE Foundation, where you can find articles, publications, expert analysis, news, videos, knowledge bases, lectures, documentary TV series "In the web", as well as other content and materials produced by SHARE Foundation. This unified portal enables simple and clear access to materials by topic (Algorithms and AI, Digital Security, Social Media, Electronic Control, Information Privacy, Fake News, Monitoring, New Technologies, Online Media, Freedom of Expression, Free Access To Knowledge, Internet Governance) and content type (videos, publications, etc).
Who can use the content?
The content is freely available for everyone to use. Apart from interested netizens, content is particularly intended for use by civil society, media, researchers and the academic community. All content can be used in accordance with Creative Commons CC BY 3.0 license, unless otherwise indicated.
About SHARE Foundation
As a nonprofit organization, SHARE Foundation was established in 2012 to advance human rights and freedoms online and promote positive values of an open and decentralized Web, as well as free access to information, knowledge, and technologies. SHARE Foundation's primary areas of activities are freedom of speech online, data privacy, digital security, and open access to knowledge and information.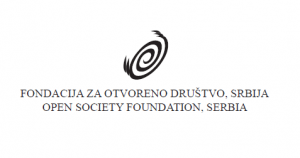 Support to the project:
This website was made under a grant financed by the Open Society Foundations, Serbia. SHARE Foundation is solely responsible for the content of the website and the website does not reflect the opinions of Open Society Foundations, Serbia.